WordPress Trends 2018-2019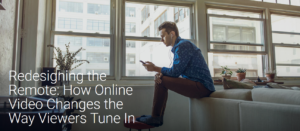 There are a handful of WordPress facts and trends that every website owner and developer will be glad to hear about. Each of these trends make developing and owning a WordPress website more useful and enjoyable.
Let's look at six of the most popular trends:
Trend #1: Video in the Header of a WordPress Website
A video in the header of a website catches visitors' attention quickly and encourages them to stay on the site longer. For example, the very versatile Divi theme, using the full-width header module, allows the website to automatically run a video in the header https://www.elegantthemes.com/blog/resources/wordpress-trends-that-will-impact-you-in-2017).
Trend #2: Single Page Website
The rise in the use of mobile devices to access the internet has given rise to easy-to-view single page websites (https://digital.com/blog/top-10-wordpress-trends/). Some pages are long but it is easier for a mobile WordPress usage statistics to scroll down a single page than to click through to several pages.
If a pages is promoting a product, the page presents the story in pictures and text that entices the viewer to buy right from the single page website.
Trend #3: Enabling More Security for the Website
As more websites, companies and governments get hacked, the average website owner feels the need for keeping their website as secure as possible. Shoppers' awareness of identity theft also places pressure on website owners to provide the the level of security that shoppers want and need.
To stress the need for security, Google will often place warnings on websites that have not implemented the HTTPS security features (https://www.theme-junkie.com/wordpress-trends-2017/).
Trend #4: Module-Based Websites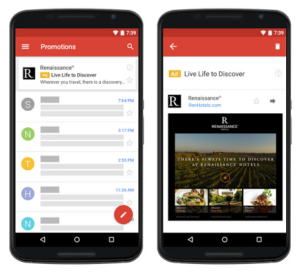 This is a trend that was bound to catch on. WordPress websites are more fun and versatile when using modules and widgets that create a unique-looking website. In some themes, the entire front page is make up of widgets that can be added, removed and rearranged to suit the purpose of the website and the preferences of the designer.
The use of these modules and widgets is also referred to as drag and drop websites (https://undsgn.com/wordpress-design-trends-2017/). Website owners are no longer bound by tight constraints of a website layout. With WordPress websites that are module capable, each website can appear unique as the designer implements the mix-and-match feature, moving widgets and modules in and out of a web page.
Trend #5: Software as a Service (SaaS) Trend
Rather than develop a piece of software, such as a theme or plugin, and give it away for free or sell it at a one-time cost, the trend is now to offer a piece of software to the public on a subscription basis (https://www.designwall.com/blog/7-wordpress-trends-2017/).
In this sales model, subscriptions to premium themes and plugins are purchased from a central site that sells the software products and their licenses. This site also manages the yearly subscription payment, which are almost always set up to auto-renew.
There are many advantages to the SaaS model. Developers get paid for their initial works and the upgrades. Buyers get the advantages of support from the developer and continual improvements to the software in the upgrades.
Trend #6: Business-Specific Themes
Rather than installing a generic one-size-fits-all theme, it is now possible to find a WordPress SEO optimized theme that is more business specific. This is a great advancement in the WordPress world because the truth is that one size does not fit all.
For example, restaurants and artists want a theme that is more image oriented whereas those who are selling a subscription product need something that is easy to use with WooCommerce.
Even with a business-specific theme, a website owner can make his site unique using the advanced customization feature (https://medium.com/@theappsmaker/top-3-wordpress-trends-of-2017-that-can-give-your-business-a-competitive-edge-e2ac8e04fb74). If an website owner or developer can picture in their mind what they want, they can almost always achieve that look with the customization capabilities of many WordPress themes.
So as you can see, the WordPress trends are fun and useful: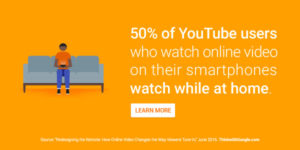 * Video headers keep visitors engaged
* Long, single-page websites are easy for mobile users to view
* Enhancing security with the HTTPS feature give shoppers peace of mind
* Module-based web development capabilities make a website's look and feel unique
* Software as a service (SaaS) benefits both the software developer and the buyer of PPC adverstising
* Thousands of themes to choose from allow website owners to start off with a layout that best suits their needs
If trends as meaningful as these continue to come our way, website creation and ownership will continue to be a more enjoyable and profitable experience.